We are a Warm and Welcoming Conservative Congregation In Pepper Pike, Ohio
We are a Warm and Welcoming Conservative Congregation In Pepper Pike, Ohio
Staff Directory
Staff Directory
Most staff are working from home due to COVID-19. Please email us instead of calling, if possible. Thank you!
Clergy
Staff



Jay Ross, Executive Director, ext 107

Wendy Altmire, School Administrative Assistant, x123

Austin Belle, Maintenance Supervisor, ext 116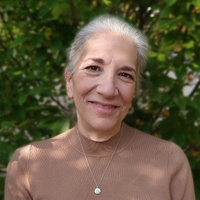 Julie Berman, Asst. to Cantor/B'nai Mitzvah Coordinator, ext 102

Paula Botkin, Accounting/Cemeteries/Calendaring, ext 109

Diane Dronzek, Asst. to Rabbi Weiss/Newsletters Editor

James Grant, Maintenance Staff

Shirley Haas, School Administrative Assistant, ext 122

Telvin Hope, Maintenance Staff

Shani Kadis, Membership/Programming Director, ext 131

Lorna Siegal, Development Director, ext 132

Dr. R. Raphael Simon, Librarian, ext 114

Marcy Stahm, Controller, ext 111

Claudella Stewart, Maintenance Staff

Julie Sukert, Young Family Engagement Director, ext 125






Rachel Taxer, Receptionist/Asst. to Rabbi Rudin-Luria and Jay Ross, ext 100

Tyrice Taylor, Maintenance Staff

Sydney Ungar, Youth Director & Downtown Initiative, ext 120

Click here to view a listing of the appropriate staff member/volunteer to contact for various programs, programs and initiatives.
Mon, January 24 2022
22 Shevat 5782
Mon, January 24 2022 22 Shevat 5782